Time flies so fast and we're in the latter part of the year. And you know what that means: Christmas is just around the corner! 
Since a growing number of people have received their vaccines, we can expect a merrier Christmas this year than last year. We can finally go out, dine and drink at restaurants, visit colourfully-lit parks and squares, and simply enjoy the Yuletide season with our loved ones while it lasts. If your idea of a perfect Christmas celebration includes magical light displays, up-close encounters with Santa, and festive traditions, then Ireland should be included in your bucket list. 
If you're based in Ireland or are visiting the country this Christmas season, we're here to list down the fun things you can do for the festive season. 
1. Witness the ceremonial lighting of the Christmas lights at Grafton Street
Looking for the best place to celebrate Christmas in Ireland? Let's start with its capital city of Dublin. The Irish capital boasts a wide array of Christmas events. 
One of the much-anticipated events is the ceremonial lighting of the Christmas lights in Grafton Street. You'll see the iconic "Nollaig Shona Duit" (translation: Merry Christmas) illuminated, signalling the start of the holiday season. The Grafton Street lights normally get turned on every 14th or 15th of November, and Dubliners are excited to see them as we speak. 
Aside from Grafton street. Dublin City Council workers have been busy over the last month placing Christmas decorations and light installations on over 30 streets in the city. 
2. Feel the holiday spirit at Christmas markets and fairs
Christmas is never complete without shopping and gift-giving. The good news is in Ireland, you won't run out of Christmas markets to visit. It's the perfect time to feast on seasonal food, listen to heavenly music from choirs, buy unique arts and crafts, and enjoy walking along the fairy-lit streets. 
Aside from market stalls decking the streets, these bright and colourful markets and fairs are also decorated to look like a Winter Wonderland. We've got theme park rides, skating rinks, Santa's house, elf's workshops, horse-drawn sleighs, polar bears, penguins, and everything splendid. 
The Galway Christmas Markets | Nov 12th to Dec 20th

The Belfast Christmas Markets | Nov 20th to Dec 23rd

Waterford Winterval | Nov 27th to Dec 23rd

Glow Cork | Nov 24th to Dec 20th

The Wicklow Christmas Market | December 4th – 22nd

The Wondrous Wexford Winterland 2021

Limerick Milk Market

Christmas Markets in Dublin | TBA

Dun Laoghaire Christmas Market

Dublin Castle Christmas market

Dublin Mistletoe Market
3. Visit a castle that turns into a Christmas Wonderland
Ireland is home to over 30,000 castles, and some of them are given their Christmas makeover during the winter. You can visit castles with charming nativity scenes, Christmas light displays, elf workshops, Santa's cabin, and puppet shows, etc. The gardens are also transformed into enchanted forest trails, Polar Express train stations, and carousels, perfect for families with kids. 
Christmas Experience, Glenarm Castle and Gardens, Antrim

Enchanted Winter Garden, Antrim Castle Gardens, Antrim

Galgorm Castle Fairy Trail.

Christmas at Hillsborough Castle, Down

Winter Wonderland, Castle Adventure Open Farm, Wardtown Castle, Ballymacaward, Ballyshannon, Co. Donegal

Bunratty Castle Trail of Lights, Clare

Wonderlights/Castle of Lights, Malahide Castle Dublin

Christmas Cracker Jack Challenge, Birr Castle, Offaly

Santa's Enchanted Castle, Enniscorthy Castle, Wexford
4. Spend a day in a decorated park or farm
Aside from castles, the parks, farms, gardens, and resorts also have taken their efforts up a notch to look festive. Expect Santa encounters, enchanted trails, sleigh rides, carousels, and Ferris wheels, train rides, and more. 
If you're looking for a different take on the classic Christmas sceneries, check out Wild lights, a popular event at Dublin Zoo. If you're staying in a hotel in Dublin, you may visit the zoo at Phoenix Park and take a journey "around the world". Here, you can feast your eyes on iconic sights and landmarks, from the Eiffel Tower to the Great Pyramids of Giza, all illuminated in the form of silk lanterns. 
5. Meet the big man in red
Who doesn't love Santa Claus? Parents on a limited budget, of course. Well, you don't have to pretend to be Santa Claus this Christmas — your kids can actually meet him up close, along with his elves. 
There are a plethora of Santa experiences in Ireland. Aside from picture-taking with the Big Man, children who visit Santa may also receive amazing gifts and other festive treats. 
6. Catch the breathtaking Northern Lights 
If you're looking for a more laid-back and quiet way to make the most of the Irish winterscape, why not head north and catch the beautiful Northern Lights? The best spots to bask in aurora's full glory include the following: 
Rossan Beach in Co. Donegal

Lagg Church, Malin Head on the Wild Atlantic Way

Fanad Head Lighthouse

Inishowen Peninsula

Dooey Beach

Mullaghmore peninsula

Mullet Peninsula. 
These amazing spectacles are usually visible from 9 pm to 1 am, especially when the sky is clear of clouds. 
7. Celebrate Christmas the Irish way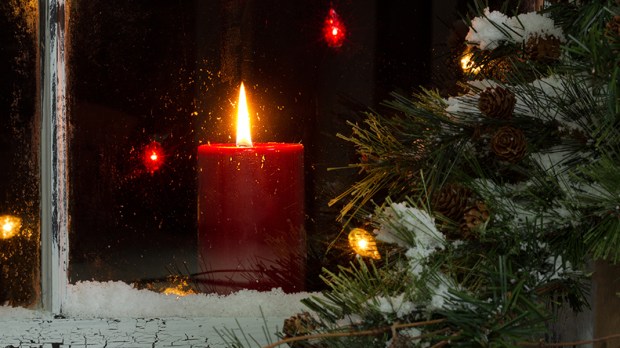 Christmas celebrations don't always have to be grand. They don't always have to be spent outdoors too. If you opt for a classic celebration with your loved ones at home, think about incorporating a few Irish traditions to make it extra special. Irish Christmas traditions include: 
Decorate the house a few weeks before Christmas eve

Attend the solemn midnight mass

Place a candle on the window sill on Christmas eve

Watch family-friendly Christmas movies

Listen to Christmas carols

Leave Guinness and mince pies for Santa

Give a box of biscuits

Feast the Irish way with turkey, spiced beef, and Christmas pudding
Nollaig Shona Duit!
Author Bio: Carmina Natividad is a travel and lifestyle writer. Aside from taking vibrant street photos, you can find her writing articles about travel, food, and lifestyle. To know more about hotels and travel blogs, you may visit Ashling Hotel Dublin.